"I want to be blessed too!" cried the young woman. Unfortunately, Natalie did not grow up in a Jewish home where her parents embraced the custom of blessing their children on Friday evenings. This custom is a wonderful way of bringing gratitude and spirituality into your family. After the Blessing, some Jewish parents would take a moment to whisper something to their child – praising him or her for something they did during the week or conveying some extra encouragement and love. Almost every family concludes the blessing with a kiss or a hug.
When I read about how Jewish families enacted the Blessing with their kids, boy, how I longed for that special touch from my dad. I could empathize with Natalie wanting to be loved by her father or parents in this way. As I pondered this Jewish Blessing experience, I realized I was already blessed as a born-again believer through my relationship with Jesus Christ. At the time I understood that to be a spiritual truth; however, I still desired to experience the Blessing in a natural way too. I truly wanted a father figure to pronounce a blessing over me in the natural, just like the Jews did.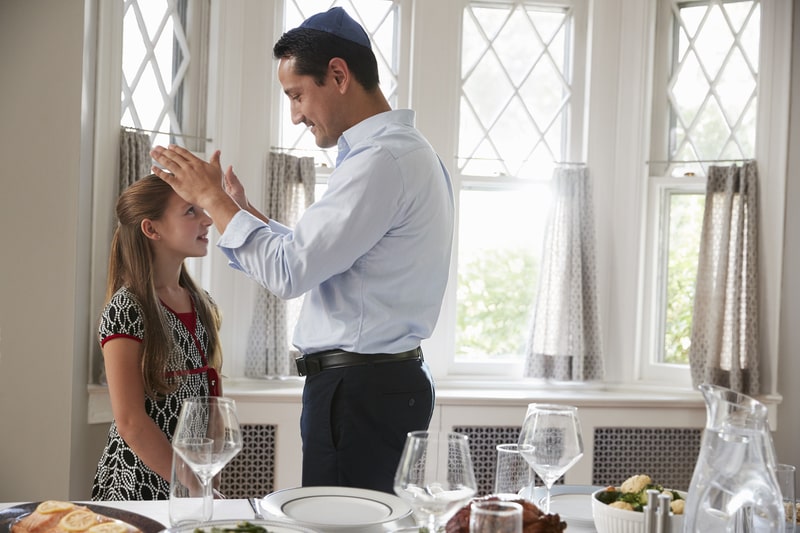 My Father Praying the Blessing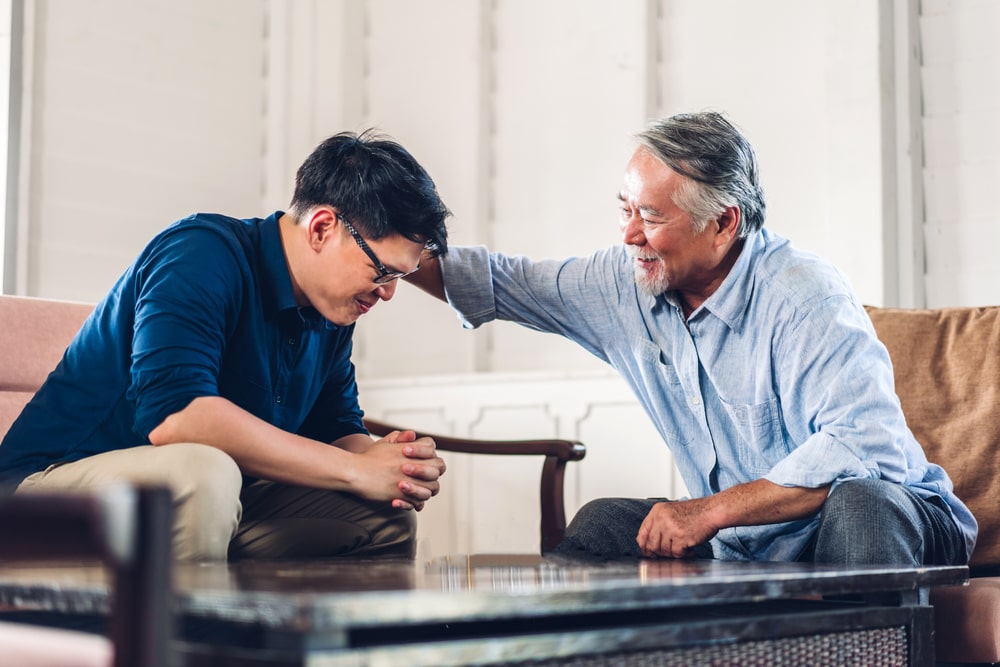 My dad was alive at the time so I decided to ask him if he would say a blessing over me and my husband. Why not? What did I have to lose but a powerful blessing bestowed upon me? And if he didn't want to, then I could always ask a pastor, a brother in the Lord, or another highly respected mentor in my life. I mustered up my courage to ask him and believed he would not reject me. My life brightened when he said, "Yes!" He would do it.
Dad let me craft the language we called, "The Blessing to You" which I was so grateful that he happily agreed to speak over us! Remember, this is not some bland religious act or duty, but a powerful gift given with both temporal results and eternal impact.
And Dad not only spoke it over me and my husband in person, but he also spoke it over my sister and her husband. Then later, he would speak it over me regularly on the phone when I would call to chat with him and my mom. My heart was always made full again.
I wanted to share "The Blessing to You" that I wrote for my dad… the one he faithfully declared over me time and time again, which I am thoroughly enjoying in my life today.
I pray you too will be blessed in all your ways as you declare these truths. And be sure to speak the Blessing lovingly over your family as well. It's powerful and it's prophetic!
You can download the Blessing in a PDF format below so that you can have it for future use or you can scroll down to view the Blessing.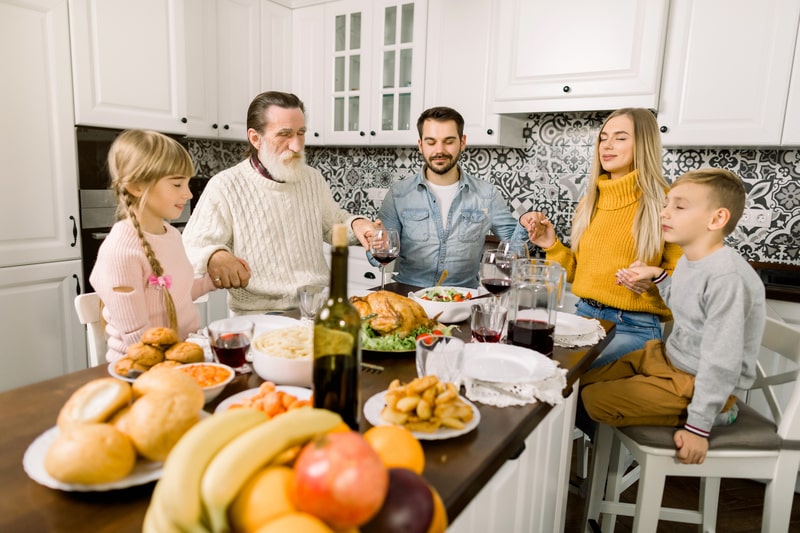 The Blessing to You – A Father's Blessing Prayer
Be fruitful, multiply, replenish the earth, subdue it, and take dominion. (Gen. 1:28)
Be filled with the knowledge of God's will in all wisdom and spiritual understanding. (Col. 1:9)
Be blessed beyond measure. (Eph. 3:20)
Be healed by the stripes of Jesus. (1 Peter 2:24)
Be loved by the Father. Believe, receive, and redistribute His love toward others. (Gal. 5:22)
Be anointed of God to preach and teach the good news of the Gospel. (Isaiah 61:1)
Be rich and establish God's covenant. (Deut. 8:18)
Be forgiven and quickly forgive others. (Matt. 6:14-15)
Be humble and submit to God's Word in every area of your life. (1 Peter 5:6)
Be meek and inherit the earth. (Gal. 5:23)
Be peaceful in your mind, will, emotions, and thought life. (Gal. 5:22)
Be joyful and let God fill you with His strength. (Gal. 5:22)
Be patient and let God have His perfect work in you so that you will be mature and entire wanting nothing. (Gal. 5:22) (James 1:4)
Be gentle, good, and kind toward others demonstrated in actions. (Gal. 5:22)
Be faithful with an excellent spirit and diligent in your relationship with the Lord. (Gal. 5:22)
Be in self-control with the fruit of temperance thereby crucifying your flesh with the affections and lusts. (Gal. 5:23)
Be available to receive the gifts of the Holy Spirit given for the purpose of helping others: (1 Corinthians 12:8-10):
Word of Wisdom
Word of Knowledge
Discerning of Spirits
Prophecy
Divers Kinds of Tongues
Interpretation of Tongues
Gift of Faith

Gifts of Healing

Working of Miracles
Would you like more? Check out more of my blog posts.