God wants us to pray to Him. The question to ask ourselves is, "How do we pray regarding our health, finances, godly relationships, and other desires we have in our hearts, while living here on this earth?"
I like what the Word says in Colossians 3:2 – "Set your mind on things above, not on things on the earth."
God Has Already Provided Everything We Need
God has already provided everything we will ever need through His Grace. Our responsibility is to appropriate what He has already given us by faith.
"Therefore, having been justified by faith, we have peace with God through our Lord Jesus Christ, through whom also we have access by faith into this grace in which we stand, and rejoice in hope of the glory of God." (Romans 5:1-2).
That is where the fight begins. No, we do not have to fight for the promises of God. The Lord has already won that battle. We fight the good fight of faith to lay hold of the promises of God.
"Fight the good fight of faith, lay hold on eternal life, to which you were also called and have confessed the good confession in the presence of many witnesses." (1 Timothy 6:12).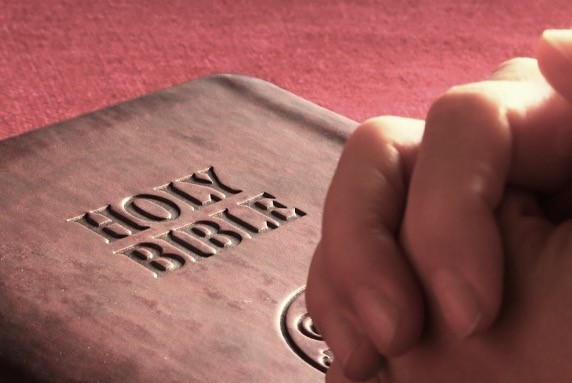 We Simply Believe and Receive
We do not fight in prayer by striving with our own self efforts or using natural methods. We are to use the spiritual weapons given to us freely by God.
"For though we walk in the flesh, we do not war according to the flesh. For the weapons of our warfare are not carnal but mighty in God for pulling down strongholds, casting down arguments and every high thing that exalts itself against the knowledge of God, bringing every thought into captivity to the obedience of Christ, and being ready to punish all disobedience when your obedience is fulfilled." (2 Corinthians 10:3-6).
We are to believe God and receive what He has already promised to us as Abraham's seed.
"And if you are Christ's, then you are Abraham's seed, and heirs according to the promise." (Galatians 3:29).
Choose to Trust in God's Word Above All Else
Also, we are to have confidence in the Word of God.
"Now this is the confidence that we have in Him, that if we ask anything according to His will, He hears us. And if we know that he hears us, whatever we ask, we know that we have the petitions that we have asked of him." (1 John 5:14-15).
Webster's 1828 dictionary defines confidence as:
A trusting, or reliance; an assurance of mind or firm belief in the integrity, stability, or veracity of another, or in the truth and reality of a fact.
In prayer, God is not moved by need. If God were moved by need, India would be the revival of all time. But the truth is, 2,000 years ago God moved on the biggest need of mankind and crucified His son. And in the crucifixion of His son, every need of mankind was met. Now God is moved by FAITH in what He did 2,000 years ago.
"Now faith is the substance of things hoped for, the evidence of things not seen." (Hebrews 11:1).
"That you do not become sluggish, but imitate those who through faith and patience inherit the promises." (Hebrews 6:12).
Biblical Prayer Examples
Below are some prayer examples from the Bible that you can glean from and use to help inspire you in your prayer life.
I also have a couple of other blog posts on prayer that I believe would be helpful to you. Feel free to check them out if you'd like:
How I Learned to Pray – and It Wasn't Easy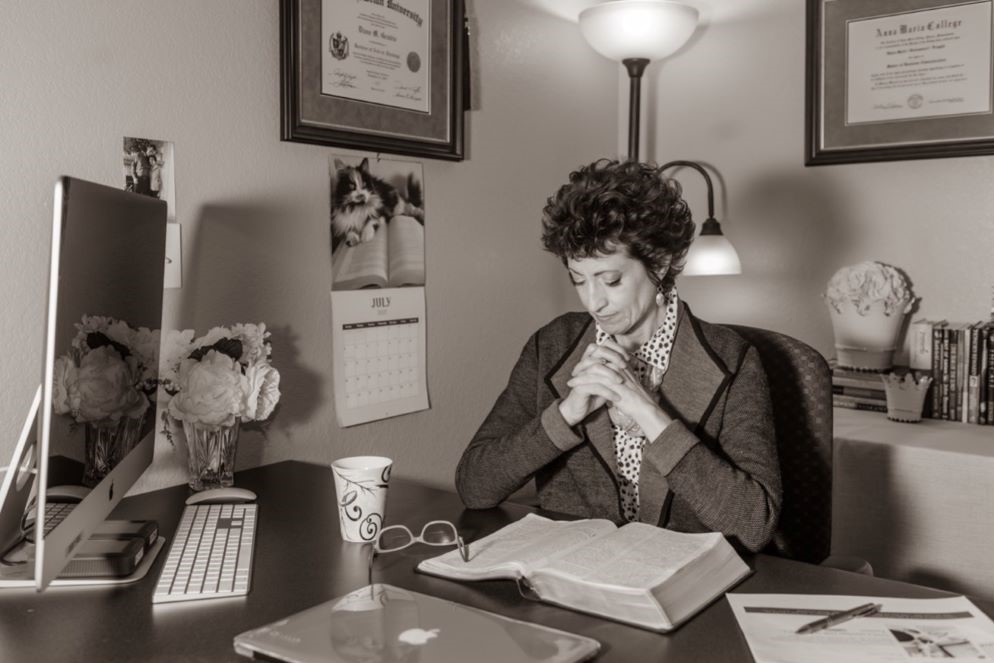 Faith Vision
Faith requires vision. To overcome, we must see things as God sees them.
"Where there is no vision, the people perish." (Proverbs 29:18).
We must know what God has promised for life-giving faith to manifest. Vision gives life.
God has a faith vision for each person and situation. He is waiting for us to line up with His will and agree with His vision. When we agree with God and His Word, we bring the will of God to pass on this earth.
"Again I say to you that if two of you agree on earth concerning anything that they ask, it will be done for them by My Father in heaven." (Matthew 18:19)
"Your kingdom come. Your will be done on earth as it is in heaven." (Matthew 6:10).
Hindrances to Faith
The devil desires destruction of each person and situation. Agreeing with circumstances (what can be seen with the natural eye) is agreeing with the enemy (when circumstances are contrary to God's will).
Doubt and unbelief are faith in Satan's lies. We choose with whom we will agree.
Obtain the Vision from God. Seek the Lord regarding the person or the situation in your life and ask Him for His vision. This is not selfish or manipulative seeking. This is not making others what we want them to be. When we obtain God's vision, we begin to see the person or situation as God sees them.
"For My thoughts are not your thoughts, nor are your ways My ways," says the Lord. "For as the heavens are higher than the earth, so are My ways higher than your ways, and My thoughts than your thoughts." (Isaiah 55:8-9).
"While we do not look at the things which are seen, but at the things which are not seen. For the things which are seen are temporary, but the things which are not seen are eternal." (2 Corinthians 4:18).
Keep Your Faith in God and His Word
Faith must rest in God, not our own ability. It is the power of God, not a formula, that causes faith to work.
"That your faith should not be in the wisdom of men but in the power of God." (1 Corinthians 2:5).
Begin confessing what the Lord has shown you from His Word. See God's promises through the eyes of faith.
"Now faith is the substance of things hoped for, the evidence of things not seen." (Hebrews 11:1).
Faith vision does not mean ignoring the circumstances in your life. It means overcoming them. Abraham faced his circumstances (his 100-year-old body and the deadness of Sarah's womb) yet he still believed God for the promise.
"And not being weak in faith, he did not consider his own body, already dead (since he was about a hundred years old), and the deadness of Sarah's womb. He did not waver at the promise of God through unbelief, but was strengthened in faith, giving glory to God, and being fully convinced that what He had promised He was also able to perform." (Romans 4:19-21).
God calls those things that have not yet appeared in the natural as though they were already in existence. "…calls those things which do not exist as though they did." (Romans 4:17 b).
When God reveals His will, we need to keep our eyes fixed on the reality of His Word, not the natural circumstances. (Hebrews 11:1)
We must learn that true reality is seen and accomplished in the spirit before it is manifested in the natural. (Romans 4:19-21)
To believe for changes in our relationships and circumstances, we must believe what God says regarding them no matter what the circumstances are saying.
Faith Vision Examples for Praying God's Word
For surely, the Lord, blesses [name] and surrounds him with His favor as with a shield (Psalm 5:12). [name] grows in wisdom and stature and in favor with God and men (Luke 2:52).
The Lord loves righteousness and hates wickedness; therefore, God has set [name] above his companions by anointing him with the oil of joy (Psalm 45:7).
The favor of the Lord rests upon [name] and establishes the work of his hands. Yes, [name] receives reward for that which he puts his hand to (Psalm 90:17).
[name] remembers the Lord's teaching and keeps His commands in his heart and they prolong his life many years and bring him prosperity. Love and faithfulness never leave [name]; he binds them around his neck and writes them on his heart. [name] wins favor and a good name in the sight of God and man (Proverbs 3:1-4).
Why not start your own personal Faith Vision today?